Portland Digital Marketing Agency
XPND Interactive is a data-driven, conversion-focused Omni-Channel Portland Digital Marketing Agency with expertise in SEO, Google Ads, Paid and Organic Social Media, Programmatic Advertising, CTV / OTT Media Buying, and Website Conversion Optimization. Connect with us today to start a conversation about how we can help grow your business.
We Are A Data-Driven Portland Digital Marketing Agency
Build Brand Value
We are developers of highly-personalized and strategically-built campaigns that are designed to activate your intended audience and help drive their engagement with your product(s), service(s) and brand.
Conversion Optimizers
We are experts at understanding your intended customer's path through the sales funnel. We know how to inject your brand's awareness at each stage of their journey, helping keep you top of mind along the way.
One Goal: Get Results
At XPND our primary focus is achieving our client's goals and objectives through a custom-curated strategic marketing plan centered around optimizing the micro-moments that are proven to lead to conversions.
At XPND Interactive we continuously drive success for local, regional, & national
businesses & brands through a variety of digital marketing services.


Paid search works on a pay-per-click model, Meaning you don't pay until someone clicks on your ad. Google Ads is the most popular version of this.
Social media is quickly taking over the digital advertising space and becoming one of the most effective advertising platforms for digital marketers.
eCommerce marketing tactics drive traffic to your online store, convert that traffic into paying customers, and retain them for post-purchase opportunities.

Just as technology has enhanced the way that people consume TV, it has also enhanced the way you are able to reach audiences with your spots.
Search Engine Optimization
Paid search works on a pay-per-click model, Meaning you don't pay until someone clicks on your ad. Google Ads is the most popular version of this.
Social Media plays a huge role in the online marketing of your business. It is not just about what you post, it's about how well you engage your audience.

Enhanced display ads and advanced targeting technologies allows us to build an optimized programmatic campaign focused on monetary conversions.

Health & Wellness
eCommerce
Automotive

Startups
Lead Acquisition
What others say
about XPND Interactive
When I look at the numbers since XPND began working with us, our Shopify business has grown by 883% in revenue in just three quarters. They've helped us grow from low five figures a month in online sales to over six!
Since we started working with XPND Interactive, we've experienced lead growth month after month. Not only have they helped equip us with the tools to track these valuable leads, but they have also provided us with more channels in which to grow our business. We highly recommend their services!
XPND has been instrumental in helping us with lead generation, as well as providing a better understanding of our audience. We're thrilled with their level of commitment and expertise. If you're looking for a results-driven agency, you've found it!
Read our blogs and get updated
Digital Marketing
What's New For SEO In 2021? By looking at the new and innovative technologies that
Read More »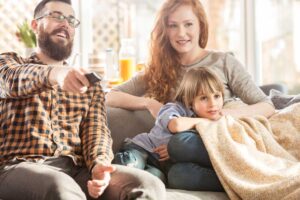 Connected TV
Car Dealers, Use Our Automotive OTT / Connected TV Campaigns To Reach The Perfect Audience
Read More »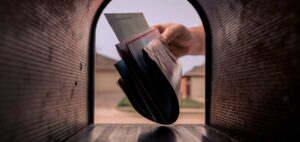 Digital Marketing
Is Direct Mail Dead In 2020? Let's face it's 2010, 2011, 2012, 2013, 2014, 2015, 2016,
Read More »